Safe arrivals
Margaret and David arrived from England late on Friday evening.
They've been up to see the new school building (site), down to the market and out to the off licence!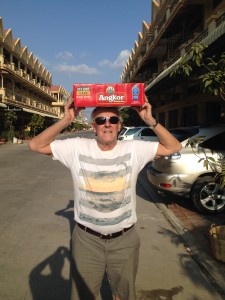 Chamkar Pring Amusements
We visited Chamkar Pring and rode the 'very exciting' roller coaster and big yellow spinny-swingy-thingy. Both had safety restraints, neither worked.